On the old forum I suggested to make Khajiit avatars of the Divines, born under rare astronomical events. In books, Pelinal is supposed to have met and lost to Alkosh, aspect of the Dragon of Time, and said to be just "a big cat" so it's not unreasonable to think they really exist. That could explain why Khajiit don't make a difference between Daedras and Aedras because they acts in the same way: they can be reborn, even change sex and have amazing powers. It's just that Daedras are from the other side of the Ja-Kha'Jay.
I've tried to make Dibella, Goddess of Beauty and Pleasure, as a white kitten (for what is more beautiful than a white kitten?
) using Cait Sith's kittens. Going to her Temple, the player could learn that moons have announced her birth so he have to find her somewhere in Elsweyr and bring her back to "home" (or report to her followers). I also created a new flower which looks like the
symbol of the Goddess
. I think I will name it Dibella's Crown. I love the idea that what other races think as abstract become material for the Khajiit.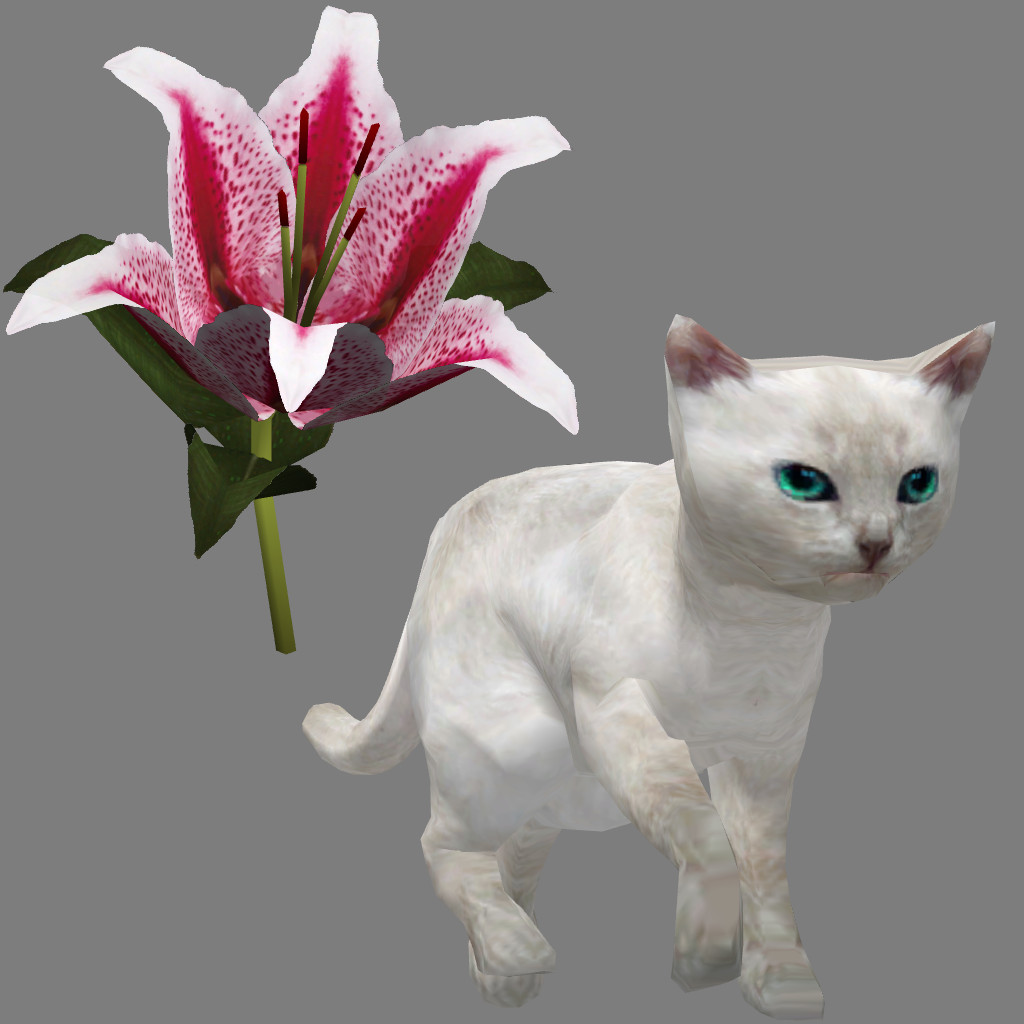 I'm not satisfied by just a regular white cat so I also tried to add marks to make her unique. I tried to give her colored stripes like a tiger but it didn't render well. Finally I just ended with a character who looks like coming from Okami.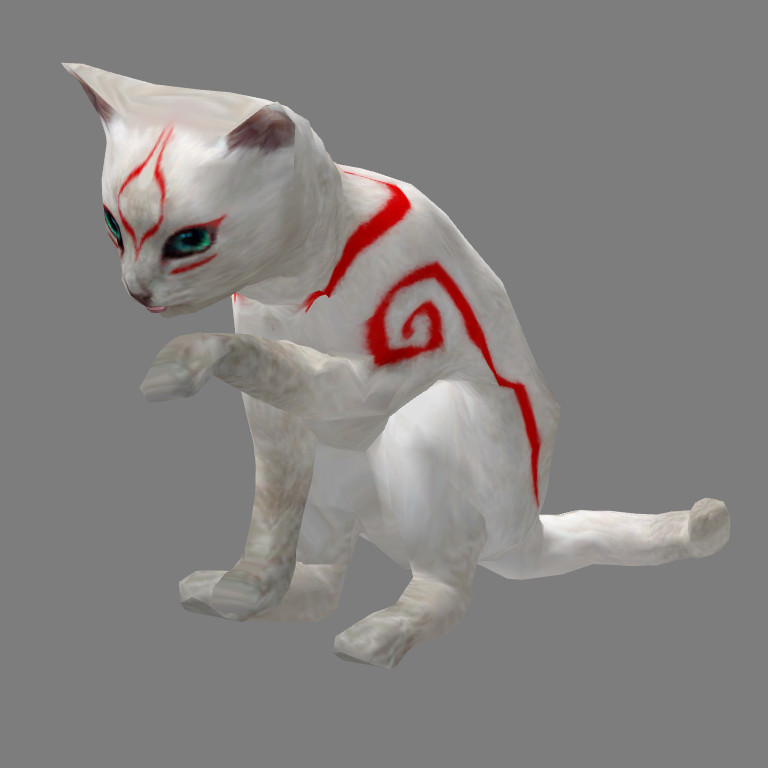 I can't put her in game like this. If you have any idea, I'm interested.